Tim's character is best defined in an English paper he wrote sophomore year entitled, Ismless:
'Ismless'
Defining my own personal philosophy is a concept that I have struggled with for quite some time… I believe that happiness rest on the compassion that all individuals can develop. Love, patience, forgiveness, tolerance, and humility are all virtues that nurture compassion. Genuine happiness is also characterized by peace, so naturally we seek to avoid suffering. I believe the experience of suffering can connect people. It is the capacity for suffering which is the basis for empathy and maybe it is empathy that is the basis for compassion itself. This is all that I can call my own philosophy or "Tism" for everything else weighs too heavily for me to define.
-Tim Heggen, age 15

Even during his courageous battle with Pancreatic Cancer at age 17, Tim lived those virtues. Today those "tisms" continue to inspire his friends and family to keep paying his dream forward. We invite YOU to be part of our TYH efforts.
Tim's memory, love and spirit lives on today through the lives of the people he touched. He set the example that each and everyone of us are capable of changing the world locally and globally through living compassionately, demonstrating courage, and caring about others. We invite you to be part of "Playing it Forward" and becoming involved in our TYH efforts.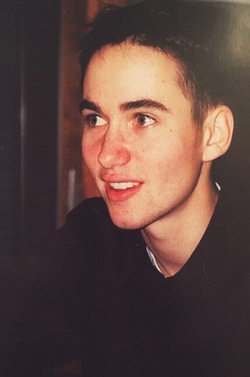 Timothy Yates Heggen: Sept. 30, 1983 to July 3, 2003